Every week the Independent Party gathers to debate a resolution addressing a challenging philosophical, cultural, or policy issue. The IP debate is not a contest; rather, it is a forum for the structured exchange of ideas about issues relevant to our world and to our lives. We follow Robert's Rules of Order, which is easy for newcomers to pick up and ensures that the debate is fun, focused, and respectful. Once a semester, we have a joke debate, on a suitably hilarious resolution. After each debate, we traditionally adjourn to Yorkside, the esteemed New Haven pizza parlor, and continue working through the topic and hashing out our differences.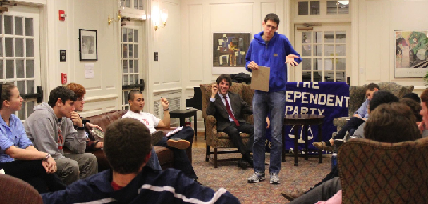 Some of our debates attract considerable campus attention. They have sparked wide-spread discussion about important issues and have been featured in the Yale Daily News. 
Last semester, we debated:
Resolved: Tear Gas the Ferguson Riots 
Resolved: Sort Elementary School Students by Ability 
Resolved: Sit for the Pledge of Allegiance 
Resolved: Don't Appropriate My Cultural Symbols 
Resolved: It is Art Because I Say It Is 
Resolved: Universal Love is an Oxymoron 
Resolved: Choose Your Death Date 
Resolved: Big Sodas, Not Big Government 
Resolved: Call Me the Chair 
Resolved: Sacrifice Isaac 
Resolved: Bros Before Hos/Hoes/Hose (Joke Debate) 
Resolved: Be an Excellent Sheep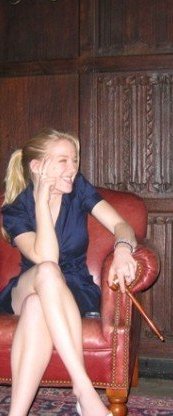 IPsters also participate in the Yale Political Union's weekly debate, keynoted by a prominent national figure. Our members are known for their active participation as docketed speakers, question-posers, and undocketed speakers on both the Left and the Right.