The Independent Party is about debate–and also about friendship, community, and fun. Our regular events and get-togethers help build the strong social connections that foster our passionate yet friendly debates.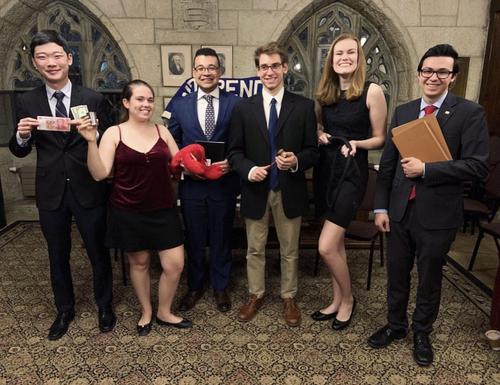 The IP has Friday lunch and Sunday dinner in various dining halls each week, eats greasy food at Yorkside after debates, and hosts countless informal get-togethers, movie nights, trivia challenges, and dance parties. One favorite activity is our Lobster Chats, where groups of four IPsters walk around campus, answering dozens of questions about their life experiences and aspirations. One one evening every semster, Toasting provides an opportunity to engage in a storied Yale tradition, and IPsters join together to tell stories, sing songs, and enjoy a good drink.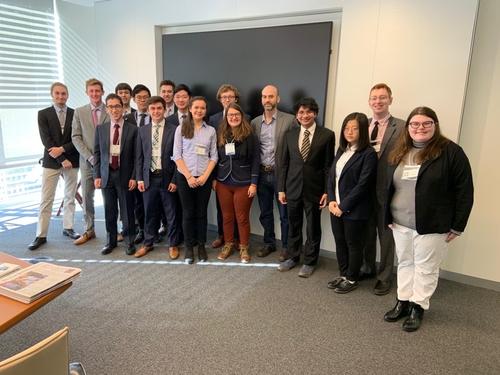 On our semesterly New York trip, we meet with prominent politicians, businesspeople, artists, media personalities, and cultural figures. The all-day excursion begins bright and early, and has recently showcased guests like Mad Money host Jim Cramer, TV host and author Anderson Cooper, 12-term Colorado congresswoman Patricia Schroeder, ACLU Executive Director Anthony Romero, UN Ambassador John Bolton, and Executive Chairman of Guggenheim Partners Alan Schwartz. We finish off the day with dinner followed by an off-broadway play.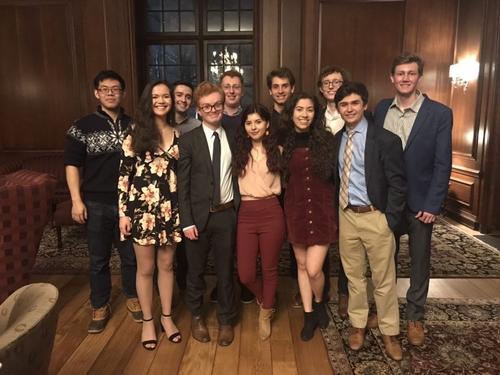 All of us will tell you that the IP makes the line from "Bright College Years" come true: "time and change shall naught avail, to break the friendships formed at Yale." Everyone is welcome at our events. We hope you will join us!